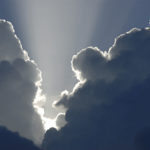 What did 2019 hold for you? Was it a good year or a dreadful year? For us, as I'm sure it has been for most people, it's been a real mixed bag with highs and lows but you know, when there are hard times, it is always helpful to remember all the things that are precious and good in our lives too.
It was interesting therefore to read in the October 2019 edition of Clinical and Experimental Dermatology of a pilot study looking at telomerase activity in vitiligo.
[Moftah NH, El-Barbary R, Rashed L et al. Assessment of telomerase activity in nonsegmental vitiligo tissue: a pilot study. Clin Exp Dermatol 2019;44:747-52.]
I don't get it?
Well, we often see patients, especially in the paediatric dermatology clinic who are referred with possible vitiligo.  The patients and parents are understandably anxious and keen for the diagnosis not to be vitiligo as it is a condition which can be thought of as chronic, with no real cure and even though there are generally no health consequences associated with the condition it can have significant cosmetic issues associated with it.
So what was this study looking at? What is telomerase activity?
Telomerase is an enzyme involved in chromosomes and which acts to counteract problems that occur once DNA replicates. Telomerase activity is most active in the foetus and newborn but gradually declines with age in most cells. Telomerase activity however, is enhanced in most cancers and telomerase levels are considered a universal biomarker for cancer diagnosis and prognosis.
What is the link between telomerase activity and vitiligo?
In vitiligo skin, there is loss of the pigment-producing cells of the skin (the melanocytes). Hence there is loss of pigment (melanin) in vitiligo skin. Melanin production in the skin is a protective mechanism to prevent ultraviolet damage to the DNA within skin cells and hence there is the worry that there is an increased risk of skin cancer in vitiligo skin which lacks melanin.
However, despite the worries, skin cancers are rare in vitiligo skin as is also a relative lack of sun damage.
[Teulings HE, Overkamp M, Ceylan E et al. Decreased risk of melanoma and nonmelanoma skin cancer in patients with vitiligo: a survey among 1307 patients and their partners. Br J Dermatol 2013;168:162-71.]
Schallreuter KM, Tobin DJ, Panske A. Decreased photodamage and low incidence of non-melanoma skin cancer in 136 sun-exposed Caucasian patients with vitiligo. Dermatology 2002;204:194-201.]
No one really knows why this is.
What did the study show?
Well it was a small study involving 20 patients with vitiligo and 10 healthy age- and sex-matched controls. The patients had 2 skin biopsies performed, from sun-protected vitiligo skin and from sun-protected non-vitiligo skin and corresponding biopsies were performed from corresponding sites in the controls.
The authors found a significant decrease in relative telomerase activity in vitiligo skin compared with non-vitiligo skin of both patients and the controls. They conclude that the low telomerase activity level may partly explain the reduced risk of skin cancer and photo- ageing in vitiligo skin.
So as always, as this is only a small pilot study further studies are required. 
However, at least for those patients in whom a diagnosis of vitiligo is a real event, one reassuring fact would be that they have a reduced risk of skin cancer and photo-ageing developing in their vitiligo skin.
Kind regards,
Sandy
Dr Sandy Flann, Consultant Dermatologist