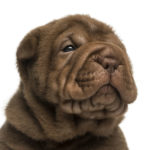 We are always on the lookout for anti-ageing products; creams and serums that can prevent or reverse the altered pigmentation, wrinkles and different skin texture that can occur as we get older, more so on sun-exposed skin.
Natural products or products deemed to be 'organic', 'all natural' or 'plant derived' are always popular. At the risk of sounding boring, I sometimes spend the time to tell patients that a lot of modern medicines were indeed once derived from plant or natural sources. For example, digoxin, a drug commonly used to treat heart rhythm abnormalities was first isolated from the foxglove plant. Aspirin, or salicylic acid is found in the leaves and bark of the willow tree but can also be found in jasmine, peas and beans as well as other grasses and trees. Willow bark was even used by the ancient Egyptians as a remedy for aches and pains!
Anyway, a paper in last month's British Journal of Dermatology looks at another natural product and its ability to improve wrinkles and increased pigmentation in 44 patients.
[Dhaliwal S, Rybak E, Ellis SR et al.   Prospective, randomized, double-blind assessment of topical bakuchiol and retinol for facial photoageing. Br J Dermatol 2019;180:289-96.]
What is this natural product called?
It is called bakuchiol. Bakuchiol is found in a variety of plants but is found mainly in the seeds of the Indian plant Psoralea corylifolia.
How does bakuchiol work?
Currently, retinoids have been the mainstay of antiwrinkle and anti-photoageing treatments. Bakuchiol works in a similar way to retinoids, by acting on similar receptors and hence stimulating the synthesis of collagen and other enzymes in the skin.
[Chaudhuri RK, Bojanoski K. Bakuchiol: a retinol-like functional compound revealed by gene expression profiling and clinically proven to have anti-aging effects. Int J Cosmet Sci 2014;36(3):221-30.]
However, bakuchiol affects its own set of chemical intercellular pathways that may also contribute to its anti-ageing effects.
[Shoji M, Arakaki Y, Esumi T et al. Bakuchiol is a phenolic isoprenoid with novel enantiomer-selective anti-influenza A virus activity involving Nrf2 activation. J Biol Chem 2015;290:28001-17.]
[Haraguchi H, Inoue J, Tamura Y et al. Inhibition of mitochondrial lipid peroxidation by bakuchiol, a meroterpene from Psoralea corylifolia. Planta Med 2000;66:569-71.]
But I've used a retinoid treatment on my skin before. I had a dreadful reaction!
Yes, that is true. Retinoids typically cause a retinoid dermatitis which is manifest as burning, stinging, redness, peeling and sensitivity. However, bakuchiol doesn't cause these side effects.
[Ma S, Gobis K, Swindell WR et al. Synthesis and activity of the salicylic acid ester of bakuchiol in psoriasis-surrogate keratinocytes and skin substitutes. Clin Exp Dermatol 2017;42(3):251-260.]
And does bakuchiol work as well as retinoids?
Yes, the current study compares bakuchiol 0.5% cream twice daily to retinol 0.5% cream once daily in 44 patients (aged 42y +/- 7.2years) over a 12-week period. The study showed comparable efficacy between bakuchiol and retinol.
[Dhaliwal S, Rybak E, Ellis SR et al.   Prospective, randomized, double-blind assessment of topical bakuchiol and retinol for facial photoageing. Br J Dermatol 2019;180:289-96.]
Does bakuchiol work for any other skin conditions?
There is one study looking at the use of a bakuchiol-containing cream in acne.
[Trompenzinski S, Weber S, Cadars B et al. Assessment of a new biological complex efficacy on dysseborrhea, inflammation and Propionibacterium acnes proliferation. Clin Cosmetic Investig Dermatol 2016;9:233-239.]
In this small study the cream was applied daily for 56 days to the face of 38 volunteers aged 18-40 years with acne prone skin. It showed improvement in several sebum markers and therefore the authors suggested that this may then help in the management of acne. Caution has to be applied in interpreting this result as it is a small study funded by the cosmeceutical company Bioderma (NAOS) who produce the bakuchiol-containing cream.
More recently, it is has been postulated that bakuchiol may have cardio-protective, antioxidant and anticancer effects.
[Xin Z, Wu S, Ji T et al. Bakuchiol: A newly discovered warrior against organ damage. Pharmacol Res 2019;141:208-213.]
The future?
As always, longer term and larger studies need to be performed to see if bakuchiol really is as good as we think it might be.
Kind regards,
Sandy
Dr Sandy Flann, Consultant Dermatologist