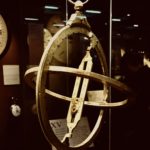 The clocks have just moved forward, a move welcomed by many as it heralds longer and hopefully brighter and warmer days (though I do rue the loss of that one hour of sleep!)
And talking about all things to do with time and body clocks, it is interesting that the journal of Pediatric Dermatology published an article recently on the role of the circadian rhythm in atopic dermatitis.
[Vaughn AR, Clark AK, Sivamani RK et al. Circadian rhythm in atopic dermatitis – Pathophysiology and implications for chronotherapy. Pediatr Dermatol 2018;35:152-157.]
What does the article say?
It comments that a rhythmic periodicity has been noticed in skin barrier function, blood flow to the skin, water loss from the skin and grease (sebum) production (amongst other skin parameters.)
[Le Fur I, Reinburg A, Lopez S et al. Analysis of circadian and ultradian rhythms of skin surface properties of face and forearm of healthy women. J Invest Dermatol 2001; 117:718-724.]
Skin blood flow has been shown to increase and peak in the afternoon and late evening and dip again in early morning. A greater skin blood flow has been associated with release of a chemical in the skin called histamine and with itching.
A reduction in sebum production at night time also contributes to night time itching as sebum forms a film on the skin surface which maintains hydration of the skin. It is often noticed by dermatologists that patients comment that itching is worse at night.
[Yosipovitch G, Xiong GL, Haus E et al. Time-dependent variations of the skin barrier function in humans: transepidermal water loss, stratum corneum hydration, skin surface pH, and skin temperature. J Invest Dermatol 1998; 110:20-23.]
But we're not all itchy at night!
Yes but the implications are that alterations in circadian rhythm might be implicated in the development of atopic dermatitis.
How?
The authors comment that circulating immune cells are under tight circadian control.
It is known that pro-inflammatory cytokines (biological chemicals) peak at night time and anti-inflammatory cytokines peak during the day.
[Besedovsky L, Lange T, Born J. Sleep and immune function. Eur J Physiol 2012;462:121-137.]
Patients with atopic dermatitis are also well known to have sleep disturbances, often resulting in problems with concentrating at school or work, daytime sleepiness, behaviour problems and mood disturbances.
Melatonin is one of the hormones involved in sleep regulation and is also secreted in a diurnal pattern with a peak between 2 and 4am followed by a gradual decrease as morning approaches.
One study reported disrupted melatonin secretion in 14 out of 18 children with atopic dermatitis.
[Schwarz W, Birau N, Hornstein OP et al. Alterations of melatonin secretion in atopic eczema. Acta Derm Venereol. 1988;68:224-229.]
Another study in children aged 1-18 years of age with atopic dermatitis who received melatonin supplementation showed an improvement in eczema severity scores in those that received melatonin over those that received the placebo.
[Chang YS, Chou YT, Lee JH et al. Atopic dermatitis, melatonin, and sleep disturbance. Pediatrics 2014;134:e397-e405.]
So how can all this knowledge be used to help eczema patients?
The authors call this 'chronotherapy', ie any therapy that utilises the peaks and troughs of the circadian rhythm of a particular condition.
In atopic dermatitis, drugs can be delivered at the optimal time in accordance with the circadian rhythm of the condition.
For example, as skin water loss and skin blood flow are highest in the evening, moisturisers and active topical agents (steroids or calcineurin inhibitors) should be applied at this time to ease penetration into the skin and thereby to deliver maximal therapeutic benefits.
As always, the evidence for use of chronotherapy to treat skin disease is limited and the authors state that more research is needed in this interesting area.
Kind regards,
Sandy
Dr Sandy Flann, Consultant Dermatologist.