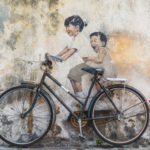 If you're thinking of doing house renovations or simply repainting your home, it can be a logistic nightmare; figuring out whether you have the wherewithal to do it yourself or get the professionals in, then moving furniture and arranging for it all to be done when there are no children or animals around in case they inadvertently get painted into the walls too.
The last thing you would want after all that kerfuffle is to find out that you are also allergic to the paint you've so painstakingly painted or arranged to have painted in your home.
Allergy to paint?
Yes, there have been an increasing number of reported cases of contact allergic dermatitis to airborne allergens found in paint.
What airborne allergens are these?
The two main culprits are (wait for it!) methylchloroisothiazolinone (or MCI for short) and methylisothiazolinone (or MI for short). There is also benzisothiazolinone (BIT).
What are their uses?
They are preservatives in paint and commonly cause an airborne contact dermatitis in painters.
[Lundov MD, Kolarik B, Bossi R et al. Emission of isothiazolinones from water-based paints. Environ Sci Technol 2014;48:6989-94.]
In the above study, 19 paints were analysed. All contained MI, 16 contained BIT and 4 contained MCI.   In a chamber experiment, MI concentrations peaked within hours of application and then continued at a slow rate for more than 42 days. In an apartment, MI emissions were detected for several days after application.
But that's alright. We'll just leave it for a few days before re-entering the painted room or open the windows.
That sounds feasible. However, a recent study published in September of this year showed that in patients who were known to be allergic to MCI/MI, an average delay of 5.5 weeks was necessary to enable them to enter a freshly painted room without a flare-up of their dermatitis.
[Amsler E, Aerts O, Raison-Peyron N et al. Airborne allergic contact dermatitis caused by isothiazolinones in water-based paints: a retrospective study of 44 cases. Contact Dermatitis 2017;77:163-170.]
But hang on! So people who aren't painters are allergic to these compounds?
Yes! The use of MI in cosmetic products has caused a massive epidemic in MI contact allergy.
A study involving 11 European dermatology departments from 8 European countries collected data between 1 May and 31 October 2015.
[Schwensen JF, Uter W, Bruze M et al. The epidemic of methylisothiazolinone: a European prospective study. Contact Dermatitis. 2017;76:272-279.]
They found that a total of 6% of patients had positive patch test reactions to MI. These patients mostly had either a hand or face dermatitis or a dermatitis involving their arms or eyelids. 12.7% of these patients had widespread dermatitis.
72.7% of patients who were patch test positive to MI had been exposed to it in cosmetic products and 79% of these had noted the onset of their dermatitis between 2013 and 2015.
Also, 7.3% of these patients had experienced allergic reactions in newly painted rooms.
The first documented case was also reported in America in the summer of this year.
[Goodier MC, Ljungberg L, Persson C et al. Allergic Contact Dermatitis from Methylisothiazolinone in Residential Wall Paint. Dermatitis. 2017;28: 284-7.]
So what is being done about this?
The EU has issued guidance on concentrations of MI allowed in consumer products. It has banned MI in leave-on products and allows MI in a concentration of 100ppm for rinse-off products.
In paints and varnishes, the level of isothiazolinones together must not exceed 500ppm in order to receive an EU Ecolabel.
[Lidén C. Legislative and preventive measures related to contact dermatitis. Contact dermatitis 2001;44:65-69.]
[Regulation (EC) no. 1223/2009 of the European Parliament and of the Council of 30 November 2009 on cosmetic products. Available at: http:// eur-lex.europa.eu/legal-content/EN/TXT/PDF/?uri=CELEX:02009R1223- 20160812&rid=1.]
[Commission Direction (EU) C(2014) 3429) of 28 May 2014. Establishing the ecological criteria for the award of the EU Ecolabel for indoor and outdoor paints and varnishes. Official Journal of the European Union. Available at: http://eur-lex.europa.eu/legal-content/EN/TXT/HTML/ ?uri=CELEX:32014D0312&from=EN. ]
In the US (and presumably other countries outside of the EU), however, only ingredients considered "hazardous" must be declared on the data sheets of household products.
Who would have thought getting your house painted could be so fraught with so many problems?
Kind regards,
Sandy
Dr Sandy Flann, Consultant Dermatologist