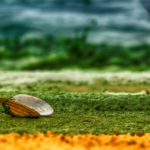 It's approaching Christmas time with Christmas parties galore and some of us are looking to scrub up and put on our glad rags. Well, for the sake of the environment, it's time to say goodbye to our trusty face or body scrubs (and polishing toothpastes!)
Why?
At the time of writing, the UK government has just pledged to ban plastic microbeads from 2017.
What are microbeads?
These are essentially tiny plastic pieces measuring less than 1mm.   (The term microplastic is for a piece of plastic measuring less than 5mm.) They are found in personal care products such as face and body scrubs and certain toothpastes.
[https://www.beatthemicrobead.org/ProductTable.php?colour=2&country=GB&language=EN]
Why the ban?
After we've had a good scrub, the microbeads are flushed down the plughole and drain and ultimately end up in the oceans. There they contribute to a plastic 'soup' made up, not only of microbeads but all the other degraded pieces of plastic that end up in our seas and oceans.
Plastics are not biodegradable, right?
That is correct. They just break down into smaller and smaller pieces upon exposure to UV radiation and abrasive wave action. Hence the amount of small pieces of plastic floating in our waters is increasing and plastic microbeads are adding to this exponentially.
[Roy PK, Hakkarainen M, Varma IK et al. Degradable Polyethylene: Fantasy or Reality. Environ Sci Technol 2011;45(10): 4217-27.]
Don't we have water treatment plants to get rid of stuff like this?
That is true. Water treatment plants do filter out solid waste. However, the trouble with microbeads is their size. They are simply too small to be retained by the filters used in water treatment plants.
[Fendall LS, Sewell MA. Contributing to marine pollution by washing your face: microplastics in facial cleansers. Mar Pollut Bull 2009;58(8):1225-8.]
Hence, they enter the marine environment and also possibly enter the food chain.
[Lönnstedt OM, Eklöv P. Environmentally relevant concentrations of microplastic particles influence larval fish ecology. Science 2016;352(6290):1213-6.]
[Sussarellu R, Suquet M, Thomas Y et al. Oyster reproduction is affected by exposure to polystyrene microplastics. Proc Natl Acad Sci USA 2016; 113(9): 2430-5.]
So we could be eating them?
Yes, there is that possibility. However no one knows what the full consequences will be of all this plastic in the environment nor of the consequences to human health, if any.
However, the BBC report on the 3rd September 2016 states that a plate of six oysters may contain up to 50 particles of plastic and goes on to say that up to 280 marine species have been found to ingest microplastics!
[http://www.bbc.co.uk/news/uk-37263087]
The future…
A future without microbeads definitely sounds desirable. The British Association of Dermatologists (BAD) has supported the ban.
[https://twitter.com/HealthySkin4All/status/768813538785845248?lang=en-gb]
So no more face and body scrubs?
There are natural alternatives. The spokesperson for the BAD, Dr Walayat Hussein has suggested natural exfoliants such as brown sugar and honey, ground oats and yoghurt. Or you could just use a flannel!
[http://www.bbc.co.uk/newsbeat/article/37175824/why-your-skin-doesnt-need-microbeads]
How do I know if products contain microbeads?
Products will not necessarily say they contain 'microbeads.' The words to look out for are polyethylene, polypropylene, polymethylmethacrylate, nylon or abbreviations such as PET, PTFE and PMMA.
Certain large cosmetic brands have promised to stop using microbeads in their products by next year but there are several websites providing lists of products that do or do not contain microbeads such as Beat the Microbead, which you may find helpful.
[https://www.beatthemicrobead.org/ProductTable.php?colour=2&country=GB&language=EN]
Yours sincerely,
Sandy
Dr Sandy Flann, Consultant Dermatologist.