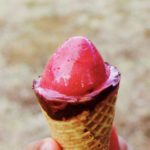 At the time of writing this blog, the British Medical Journal had just published an edition which contained a Clinical Update on Benign Male Genital Dermatoses.
[BMJ 2016;354:i4337.]
An initial thought revealed that I have not written a blog on this topic and a more careful thought was needed on how to write such a blog. Having discussed this with my family (there was an awful lot of wincing and grimacing of faces – we are a male positive household), it was agreed that this subject was something that needed to be 'aired.'
Now this clinical update was written by Professor Chris Bunker and his colleagues. Professor Bunker is a Professor at University College London Hospitals NHS Foundation Trust and male genital dermatoses are one (if not his main) area of specialist interest.
Why the wincing and grimacing?
We know from female genital skin problems, the presentation to doctors can often be delayed or not at all. It wouldn't be surprising to think that some men might be the same. Problems in the genital area are often difficult to bring up with a stranger or an unfamiliar doctor and us doctors can probably all remember a patient who brings up difficult subjects on the way out of their consultation with their hand on the actual door handle! Also, pictures of painful and sore areas on such delicate and sensitive skin would bring out an empathetic response in all but the most hardened of individuals.
What does the article say?
Firstly, it talks about how such skin problems would present. The main point is that most men presenting to a specialist male genital dermatology clinic are uncircumcised. The main symptoms that men present with are itching, soreness, splitting or fixing of the foreskin, pain during sexual intercourse (dyspareunia), scaling and ulceration.
What rashes can you get on male genital skin?
The most common rashes are rashes that can affect the rest of the body.
These include irritant and allergic contact dermatitis to chemicals in products. Irritant contact dermatitis is usually due to over-washing whereas the allergens in allergic contact dermatitis are those commonly found in latex condoms, lubricants, toiletries, treatments we prescribe or fragrances. Patch testing will need to be done to identify these.
Psoriasis, seborrhoeic dermatitis, lichen planus and lichen sclerosus are other such rashes which can present on male genital skin. There may well be patches of disease elsewhere on the body to give clues.
All have specific appearances and can be treated with various topical creams or ointments as advised by your doctor or dermatologist, with review at a period of 4 to 6 weeks later.
I have heard something about being careful with lichen sclerosus. Is that true?
Yes it is. Because it is a chronic inflammatory condition, it can lead to scarring and architectural change in the area. It is also associated with about 50% of cases of squamous cell carcinoma of the penis so if you have a diagnosis of penile lichen sclerosus, any persistent sore areas that are unresponsive to treatment or problems passing urine need to be addressed urgently.
You can also get lumps and bumps on male genital skin which are benign.
That is also true. Around 50% of men have what we call, penile pearly papules (or angiofibromas.) These look like 1-2mm, uniform, skin-coloured spots arranged around the junction between the end of the penis (glans penis) and the shaft of the penis. They are asymptomatic and nothing needs to be done about them.
You can also get things called angiokeratomas which are usually not bothersome but can bleed if traumatised. These are small (2-5mm) red, purple or blue spots on the scrotum or penis.   Alternatively, there are also other spots called sebaceous hyperplasia which are either whitish (or becoming more red) also on the scrotum or penis.
Warts and mollusca can also affect male genital skin. In children and young adults, there is an uncommon rash called lichen nitidus (made of tiny, uniform, flat-topped spots) which might be found.
I've heard of something called Zoon's balanitis.
This most commonly affects middle-aged to elderly uncircumcised men. It is thought to be due to irritation from urine within a dysfunctional foreskin. One commonly sees well-demarcated reddishy-brown shiny patches which are located on the underside of the retracted foreskin. Topical steroids may work but circumcision is curative.
I have a friend who had to have a biopsy of his genitals!
Sometimes that does have to happen. In cases of diagnostic doubt or if your dermatologist is wanting to exclude cancerous change, a biopsy is necessary. This is best done by a dermatologist as the site of biopsy is important in order to get a representative sample as well as minimizing damage to other structures.
Obviously one can go on but that is a little beyond the remit of this blog. I hope you have had happy and not too uncomfortable reading!
Kind regards,
Sandy
Dr Sandy Flann, Consultant Dermatologist.