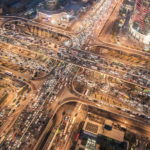 At the time of writing this blog, the National Institute for Health and Care Excellence (NICE) has just published new guidance on the use of combination biological therapy for the treatment of metastatic melanoma.
What are biological therapies?
There are various types of biological therapies available for different diseases. In essence, they are treatments which use or stimulate the body's own processes to fight disease or cancers.
In dermatology, we traditionally use biological therapies in psoriasis but new biological agents are being developed for eczema. Biological therapies for use in metastatic melanoma start being mentioned in the literature around 2011.
What is metastatic melanoma?
Primary malignant melanoma is a type of skin cancer that can spread around the body if not caught early enough. The treatment of choice for primary malignant melanoma is still surgical removal and the prognosis is good.
Metastatic melanoma is where the melanoma has started to spread elsewhere in the body and the prognosis for this type of melanoma is extremely poor. The rising incidence of melanomas means that the need for treatments for advanced metastatic disease is pressing.
What are these treatments called?
They all have fairly unpronounceable names! One of the first NICE approved biological therapies for locally advanced or BRAF-positive malignant melanoma is vemurafenib. Another BRAF inhibitor is called dabrafenib.
Wait…, what does 'BRAF-positive' mean?
BRAF stands for v-raf murine sarcoma viral oncogene homolog B1 and BRAF is found in half of all melanomas.
[Cooper ZA, Frederick DT, Ahmed Z et al. Combining checkpoint inhibitors and BRAF-targeted agents against metastatic melanoma. OncoImmunol 2013; 2(5):e24320.]
BRAF inhibitors were found to significantly improve overall survival and time free from progression of the melanoma compared to standard chemotherapy agents available at the time. However, the response was temporary with only 5.3 months break from the disease.
[Chapman PB, Hauschild A, Robert C, Haanen JB, Ascierto P, Larkin J, et al.; BRIM-3 Study Group. Improved survival with vemurafenib in melanoma with BRAF V600E mutation. N Engl J Med 2011; 364:2507-16 .]
That doesn't sound good!
Well, no. So much more work went into seeing if this clinical response could be prolonged.
Researchers started looking at MEK inhibitors used in combination with BRAF inhibitors and this combination did seem to extend the period of time before the disease progressed though only to 10 months. One such MEK inhibitor is trametinib.
[Flaherty KT, Infante JR, Daud A, Gonzalez R, Kefford RF, Sosman J, et al. Combined BRAF and MEK inhibition in melanoma with BRAF V600 mutations. N Engl J Med 2012; 367:1694-703.]
And what is MEK?
MEK stands for (wait for it!) mitogen-activated protein kinase (or MAPK)/extracellular signal-related kinases (or ERK). MAPK is downstream of the same cellular pathway as BRAF. The BRAF inhibitors, vemurafenib and dabrefinib were causing downstream activation of MEK and this was partly responsible for the resistance to BRAF inhibitors that was happening in patients with metastatic melanoma after a few months. The combined use of BRAF and MEK inhibitors appeared logical and has shown benefit in trials. It is the combination of dabrafenib and trametinib that has been recommended by NICE in June 2016.
[https://www.nice.org.uk/guidance/ta396]
Are there other drugs available?
Yes there are another group of drugs called immune checkpoint inhibitors. Ipilimumab, nivolumab and pembrolizumab are examples.
How do they work?
Melanomas express receptors on their cells which act as immune checkpoints. This enables melanomas to down-regulate the body's immune response and we think that this is one of the ways that melanomas avoid detection by the body's immune system.
These drugs target these immune checkpoints and block them, preventing the melanoma from evading the immune system and thereby allowing the body's own immune system to get rid of the cancer.
And do they work?
Ipilimumab has shown evidence of working.
[Eggermont AM, Chiarion-Sileni V, Grob JJ et al. Adjuvant ipilimumab versus placebo after complete resection of high- risk stage III melanoma (EORTC 18071): a randomised, double-blind, Phase 3 trial. Lancet Oncol. 2015;16(5), 522–530.]
Nivolumab and pembrolizumab block a different immune checkpoint to ipilimumab. They have been shown to be superior to ipilimumab when comparing overall survival and also have a better side effect profile.
[Robert C, Schachter J, Long GV et al. Pembrolizumab versus ipilimumab in advanced melanoma. N. Engl. J. Med. 2015; 372(26):2521-32.]
Used as combination therapy with ipilimumab gave even better results than when used alone and all three drugs have been approved by NICE.
[Larkin J, Chiarion-Sileni V, Gonzalez R et al. Combined nivolumab and ipilimumab or monotherapy in untreated melanoma. N. Engl. J. Med. 2015;373(1):23-34.]
[https://www.nice.org.uk/guidance/ta319]
[https://www.nice.org.uk/guidance/ta357]
[https://www.nice.org.uk/guidance/ta366]
[https://www.nice.org.uk/guidance/ta384]
And the future?
As you can see from the above, metastatic melanoma is a tricky beast.  I remember listening to one such leading researcher in melanoma research likening the battle against melanoma to trying to stop traffic flow into a city – putting a road block on one side of the city is simply not enough.  Melanoma simply finds another way around.  Hence, why combination therapy seems to be more effective.
In addition, all of the above therapies are associated with severe side effects which have to be weighed up against any benefits ie months of survival that they may give.  This is a decision that has to be made by oncologists who are practiced in managing metastatic melanoma and prescribing these medications.
Researchers are now looking at something called epigenetic modulation as a novel new target in melanoma treatment.  This is where the way genes are expressed can be affected without changing the underlying DNA sequence.  However, there are many more areas of research in the fascinating field.
A useful article, if you were interested (and can get your head around all the long names and science!) is listed below.
[Tang T, Eldabaje R, Yang L. Current Status of Biological Therapies for the Treatment of Metastatic Melanoma. Anticanc Res 2016;36:3229-3242.]
Yours sincerely,
Sandy
Dr Sandy Flann, Consultant Dermatologist.