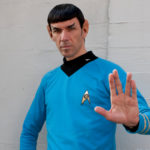 This month we are heading to São Paolo, Brazil for the 9th Georg Rajka International Symposium on Atopic Dermatitis. I must confess that I am rather excited as I have never been to South America but am also rather nervous, what with the Zika virus, protests and demonstrations that are riddling Brazilian news. I joke with my children that I'll return with a small head, though of course, I know that won't happen (and I'm definitely not pregnant!)
The Georg Rajka International Symposium on Atopic Dermatitis, ISAD for short, is the most prestigious meeting for those interested in atopic dermatitis. It is held only once every two years. I went to the last ISAD in 2014 which was held in Nottingham and found it an extremely useful conference to attend. At the ISAD 2014, there was a presentation on a novel treatment for atopic dermatitis. It was still in the early trial stage but the new cream showed promise.
What was this cream?
The cream was called AN2728. It is a boron-based small molecule that inhibits an enzyme within cells called phosphodiesterase-4 (PDE4). PDE4 isoenzymes are responsible for converting another intracellular enzyme called cyclic adenosine monophosphate (cAMP) into something which promotes inflammation. Inhibition of PDE4 thereby suppresses inflammation.
What is boron?
Boron is element number 5 on the Periodic Table symbolized by the letter B. Chemically uncombined boron is not found naturally on Earth but is found in small amounts in meteoroids! However, most boron is found naturally as salts or as compounds and indeed boron is essential for life. It is an essential plant nutrient and hence is found in all foods produced from plants. We ingest boron in our diets daily!
The use of boron chemistry in the cream allows the synthesis of low-molecular-weight compounds which allows it to penetrate the skin easily. It also allows selective targeting of and inhibition of PDE4 and rapid metabolism to inactive metabolites.
So does this boron cream work?
The cream is now called Crisaborole topical ointment, 2% and the studies indeed look extremely promising.
A study in 2015 in 25 adults showed some early evidence of efficacy and safety in adults with mild to moderate atopic dermatitis.
[Murrell DF, Gebauer K, Spelman L et al. Crisaborole Topical Ointment, 2% in Adults with Atopic Dermatitis: A Phase 2a, Vehicle-Controlled, Proof-of-Concept Study. J Drugs Dermatol. 2015; 14: 1108-12.]
A paper published last month revealed positive results in children and adolescents too.
[Jarnagin K, Chanda S, Coronado D et al. Crisaborole Topical Ointment, 2%: A Nonsteroidal, Topical, Anti-Inflammatory Phosphodiesterase 4 Inhibitor in Clinical Development for the Treatment of Atopic Dermatitis. J Drugs Dermatol. 2016; 15: 390-6.]
A study in last month's Pediatric Dermatology journal further confirms this effect in 23 adolescents.
[Tom WL, Van Syoc M, Chanda S et al. Pharmacokinetic Profile, Safety, and Tolerability of Crisaborole Topical Ointment, 2% in Adolescents with Atopic Dermatitis: An Open-Label Phase 2a Study. Pediatr Dermatol. 2016; 33: 150-9.]
That all sounds good. Are there any side-effects?
Drugs that inhibit PDE4 traditionally cause a lot of gut side effects and certainly two U.S. Food and Drug Administration approved oral PDE4 inhibitors (apremilast and roflumilast) are associated with gastrointestinal side effects.   However, studies so far have not shown any of these side effects with crisaborole topical ointment, 2%. The only side effect noted has been of mild to moderate, transient dermatitis at the site of application of the crisaborole ointment, 2%.
Is it available to use now in atopic dermatitis?
No, not yet.. Crisaborole, 2% is currently in phase 3 clinical trials in children, adolescents and adults with mild to moderate atopic dermatitis. However, given how promising the studies have been so far, it looks like another treatment modality for atopic dermatitis may not be far away!
Yours sincerely,
Sandy
Dr Sandy Flann, Consultant Dermatologist.