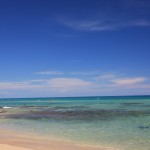 Being the summer, many of us are thinking of, planning towards or heading imminently off on our holidays. Last week, a father of a longstanding paediatric patient of mine with difficult to manage, widespread, chronic eczema placed me with his conundrum.
Standard advice in eczema is the use of plenty of emollients. Dermatologists regularly advise the use of around 500 grams of emollient within a 1 to 2 week period. His family were imminently due to go on their annual summer holiday to Europe. They were all flying to their holiday destination but were flying with no checked-in luggage, just carry-on luggage. Of course, the regulations in place are that creams or liquids of greater than 100ml in volume are not allowed to be carried in carry-on luggage and are placed in a transparent, resealable plastic bag measuring 20cm by 20cm. He didn't know quite what to do.
[Gov UK. (2015) Essential medicines and medical equipment: http://www.direct.gov.uk/en/TravelandTransport/Foreigntravel/AirTravel/DG_176922.]
If that eventuality were to arise for you or your family member, proof of the necessity of medication for the duration of the trip can be obtained by a copy of the prescription or a letter from your doctor but this should be requested in advance of the holiday.
[Lawton S. Sun, sea, holidays and eczema. J Fam Health May/June 2015; 4-6. ]
Due to the pressing nature of their schedule, our patient and her father opted to carry on multiple small pots of emollients, distributed between the luggage of the multiple family members with whom they were travelling as a way of circumventing the 100ml restriction. Luckily, it seemed as if all family members, close and distant, were going. Phew!
We do, however, get all sorts of other questions relating to sun exposure, holidaying and eczema. Below are some of the commoner questions.
I've heard that the greasy emollients could 'fry' my child. Is that right?
Many of the traditional ointments are paraffin based so yes, there is an increased risk of sunburn with their use in the sun. They are also more occlusive and can prevent the skin from sweating properly in hot weather. They can therefore cause a sort of heat rash or prickly heat-type rash, together with a risk of overheating. A lighter cream may be required.
How do I apply sunscreens in the summer?
This might sound like a daft question but it isn't really. It is surprising how often parents ask it. If one thinks about the amount of topical treatment goes on the skin of eczema sufferers, the question is really about when the sunscreen should be applied with relation to all the other creams that need to go on the skin.
The general advice is to leave a gap of about 30 minutes between application of the eczema emollient and the sunscreen. This allows the emollient to sink in and avoids diluting the sunscreen.
[Charman C and Lawton S. Eczema: The treatments and therapies that really work. London: Constable Robinson, 2006.]
My child's skin reacts to sunscreens!
Suncreams are unlikely to make eczema worse though some can irritate the skin. This can especially be the case if the sunscreen contains perfume. We advise parents to do a test patch of sunscreen on the inside forearm of the patient (ideally non-eczematous skin) before buying a whole big bottle of suncream.
Lawton's practical advice is to do this well in advance of the holiday. She recommends doing it two to three times a day for two to three days to see if the sunscreen irritates the skin and also being aware that symptoms may take up to 48 hours to develop. Also, if a rash were to develop or the eczema to worsen, doing it well in advance of the holiday means you have time to try another product and settle the eczema before going on holiday.
[Lawton S. Sun, sea, holidays and eczema. J Fam Health May/June 2015; 4-6. ]
A minority of patients will have allergic contact dermatitis to a component of the sunscreen. This will be evident if the eczema persists or there are problems with lots of sunscreens.
Further advice can be found on the National Eczema Society fact sheet.
[Eczema and the sun fact sheet. National Eczema Society 2015. http://www.eczema.org/search]
What about letting my child swim on holiday?
We aim for children with eczema to have the same quality of life as children that do not have eczema. Therefore, children with eczema should be allowed to swim if they so wish and enjoy it. In the UK, chlorine is the most commonly used disinfectant in swimming pools.
We advise that a liberal amount of an oily emollient be applied to the skin before swimming as a protective barrier on the skin that doesn't easily mix with water. After swimming, the chlorine should be rinsed off the skin and a liberal amount of emollient (doesn't necessarily have to be an oily one this time) be applied again.
On the continent, saltwater pools are commonly used. Many eczema sufferers report that saltwater actually helps with their eczema though there is no trial data to support this. See the Nottingham Support Group information page for further information on this.
[http://www.nottinghameczema.org.uk/nsgcce/documents/19-salt-water-baths-and-eczema.pdf]
The Nottingham Support Group also provide a further information page for enjoying the sun safely on holiday.
[http://www.nottinghameczema.org.uk/nsgcce/documents/sun-holidays-fun.pdf]
So here's to hoping you, your family and your child have a great, fun-packed holiday!
Regards,
Sandy
Dr Sandy Flann, Consultant Dermatologist